William Donald Borcherding, 56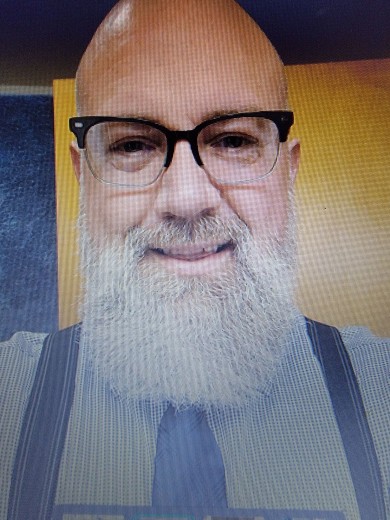 William Donald Borcherding, 56, of Red Wing, MN passed away on July 4, 2022 at Regions Hospital in St. Paul due to injuries received in a motorcycle accident on June 9. William was born on Dec. 22, 1965 to Donald H. and Genevieve (Pandil) Borcherding of Latimer. 
Will enjoyed school and was an exceptional student, and was known for his outstanding drumming skills. He graduated from CAL Community High School in 1984.
Will married Janet Turjillo on September 17, 1999 at Niagra Falls. They shared a love of metal bands, concerts and dogs.
He spent his entire working career in the restaurant and food service industry, working his way up from wait staff positions to executive chef.
Will, or Bill as he was also known, loved to ride his Harley. He was very personable and could strike up a conversation with anyone. He didn't know a stranger.
Will was proud of his sobriety. He had not had a drink since April 1999.
Those welcoming Will to Heaven are his parents, grandparents, several aunts, uncles, cousins and friends, and many beloved dogs.
Those left to cherish his memory are his wife Janet of Red Wing, MN; brother Steven of Latimer; and sister Jane of Kansas City, MO, along with many aunts, uncles, cousins, friends, and dogs Buddy, Sophia, Sophie and Valentine.
According to Will's wishes, he has been cremated. No service is planned, but a celebration of life gathering for friends and family will take place at Godfathers Pizza in Hampton, IA on Sat, Aug. 20 from 11 am to 2 pm.
Donations may be made in Will's memory to the Bassett Rescue of Puget Sound. 
Over the past 20+ years, Will and Janet rescued several Bassetts during their life together. Usually these were dogs who hadn't had the best life. Will and Janet made sure the remaining years of the dogs they adopted were filled with love, hugs and belly rubs... and butt pats!
https://www.adoptabasset.net/donations.html  
An additional obituary has been posted on the MN Cremation Society website where Janet has written a short message to him. 
https://cremationsocietyofmn.com/tribute/details/48459/William-Borcherdi...
Ride free, brother.
Category:
Mid-America Publishing
This newspaper is part of the Mid-America Publishing Family. Please visit www.midampublishing.com for more information.