Vern Ziesman, 94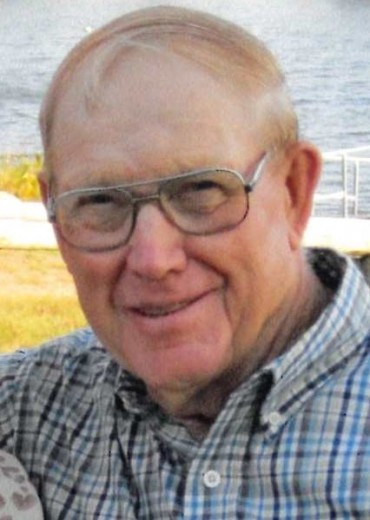 Vern Ziesman, 94, of Alden, passed away on Friday, June 23, 2023 at MercyOne North Iowa. Funeral 
services will be at 10:30 a.m. on Thursday, June 29, 2023 at the First United Methodist Church in Iowa 
Falls with burial in the Otis Grove Cemetery in rural Dows. Visitation will be from 5-7 p.m. on 
Wednesday at the Surls Funeral Home in Iowa Falls. Funeral arrangements are under the guidance of the 
Surls Funeral Home in Iowa Falls. 
Vern was born in rural Popejoy on June 22, 1929 to Vern Robert Ziesman Sr. and Laura (Schager) 
Ziesman. He attended a one-room country school at Oakland #6 near Popejoy. In 1946, Vern graduated 
from the Popejoy High School.
On April 9, 1950, Vern was united in marriage to Dorothy Crabtree. They were blessed with six children. 
Vern loved farming and farmed near Popejoy, Dows and Lee Center. He began farming with horses and 
threshing oats with the neighbors. He also enjoyed milking cows, raising pigs and sheep and in his later 
years he loved raising his cows and baby calves. Spring was his favorite since calving took place. He took 
pride in the large garden including raspberries, strawberries, grapes and the apple trees.
Vern was a member of the Popejoy and Lee Center Methodist churches for 73 years. He was also a 
member of the Popejoy Lions Club. He served on the church board, the Franklin County Extension Board 
and was the Lee Center Sunday School Superintendent. He was a 4-H Leader for the Lee Fighting 
Midgets.
Vern always loved spending time with family, especially holidays and get-togethers with relatives. He 
enjoyed roller skating and ice skating when he was young. After retiring, Dorothy and him went on many 
traveling adventures together including trips to Branson, Colorado and California. He was especially 
interested in the activities and sports of his grandchildren and great-grandchildren. He was very proud 
of their accomplishments.
Vern was a proud Norwegian and liked his lefse, lutefisk, krumkake and kringla. 
Vern is survived by his wife Dorothy of Alden, children Marie (David) Sporaa of Iowa Falls, Dennis (Barb) 
Ziesman of Iowa Falls, Jim (Julie) Ziesman of Alden, LeRoy (Diane) Ziesman of Alden and Linda (Brent) 
Erickson of Fresno, California. Grandchildren Daunyale (Steve) Sporaa -Schiek of Emmetsburg, Nathan 
(Sheryl) Sporaa of Madrid, Shadrach (Jessica) Sporaa of Boone, Travis (Lisa) Ziesman of Iowa Falls, Chad 
(Jen) Ziesman of Iowa Falls, Wyatt (Dana) Ziesman of Iowa Falls, Brittany (Tim) Hicks-Henrichs of Ankeny, 
Heath (Nicole) Ziesman of Iowa Falls, Tanner (Angie) Ziesman of Iowa Falls, Christa (Jon) Killgore of 
Kentwood, Michigan, Zachariah (Lisa) Ziesman of Radcliffe, Anna (Evandro) Dos Santos of Long Branch, 
N.J., and Laura (Levi) Henze of Clemons and 43 great-grandchildren. He is also survived by his sister 
Phyllis Walton of Sheffield, brother Don (Janet) Ziesman of Alden and many nieces, nephews and 
cousins.
He was preceded in death by his parents, daughter Judy Ziesman, brother Floyd Ziesman and great-
grandson Landon Schiek.
Category:
Mid-America Publishing
This newspaper is part of the Mid-America Publishing Family. Please visit www.midampublishing.com for more information.