Susan Margaret Garrels, 71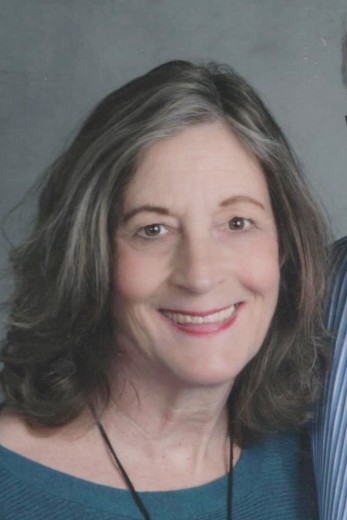 Susan Margaret Garrels, age 71, of Laurel, Iowa, passed away on a beautiful fall morning November 12, 2023 surrounded by her loving family under the care of Hospice.  She was a beloved wife, mother, grandmother, educator and gardener. 
Susan Margaret Frick, the third of four children, was born March 3, 1952 to Harold and Letha Frick (McManus) in Elkader, Iowa.  Susan attended grade school at St. Joseph Catholic School, then went on to graduate from Central Community High School in Elkader, Iowa in 1970. She earned a degree in Elementary Special Education, and taught for 36 years in the Marshalltown Community School District. 
Sue was united in marriage to Michael Garrels in July 1976.  Together they made their home on an acreage in Laurel, where she enjoyed making all corners of the yard more beautiful by adding to her flower gardens each year.  This is where they raised their three children and now welcome entertaining their six grandchildren.  They could be found together working in the yard, attending dance recitals and competitions, or cheering on their kids at Bobcat sporting events. They spent much time together in the saddle over the years, whether it be on horseback or motorcycle. She beamed with pride whenever she talked about her children, their spouses and grandchildren. 
Sue was always active in the Marshalltown and Haverhill Catholic Churches and was passionate about her volunteer work, including MMSC Hospital Auxiliary, House of Compassion, and MACS fundraising events.  She became a Master Gardener in 2022, which was a life-long goal, giving her an opportunity to help beautify her community.  She would always lend an ear to hear her kids' endeavors and accomplishments, whether it be an interesting surgery, a recent great golf game, or for just a daily morning chat on the way to work. 
She is survived by her husband of 47 years Michael Garrels; her children, Dr.'s Katie (Seth) Williams, Andrew (Dr. Kyla) Garrels, and Jenna (Levi) Roseland; her grandchildren, Molly Williams, Harry Williams, Harper Garrels, Louisa Garrels, Kennedy Roseland and Hank Roseland; her siblings, Jim (Carolyn)Frick, Judy (Michael) Tuhtan, and Tom (Julie) Frick; and her four-legged furry friend, Tucker.
She was preceded in death by her parents Harold and Letha Frick; her paternal and maternal grandparents, and mother- and father-in-law Elmer and Miriam Garrels
Services for Susan will be held on Saturday, November 18, 2023 at 10:30 A.M. at St. Francis of Assisi Parish: St. Henry Catholic Church. A visitation for family and friends will be held on Friday, November 17, 2023 from 5:00 to 7:00 P.M. at St. Francis of Assisi Parish St. Henry Catholic Church with a vigil service beginning at 7:00 P.M. Memorials in Susan's name may be directed to her family for a later designation to one of the many organizations she and Mike supported. For additional information or to send condolences to the family please visit www.mitchellfh.com or call 641-844-1234.
Category:
Mid-America Publishing
This newspaper is part of the Mid-America Publishing Family. Please visit www.midampublishing.com for more information.