Steven R. Ries, 78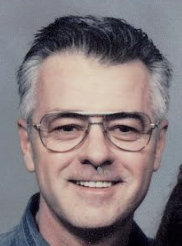 Steven R. Ries, 78, of rural Rockwell passed away on Friday, May 26, 2023 
at Franklin General Hospital in Hampton. 
A memorial graveside service for Steven Ries will be held at 4:30 PM on 
Tuesday, May 30, 2023 at Hillside Cemetery in Sheffield with Pastor Wendy 
Johannesen officiating.
Steven Ross Ries born March 15, 1945, died at Franklin General Hospital 
on May 26, 2023 with most of his family present. Steve was preceeded in 
death by his father Adrian Eugene Ries and mother Hazel (Young) Ries, 
Father and mother-in-law Thomas Robert Palmer and Mary (Mahlstadt) 
Palmer, Brother and Sisters Harlan Ries, Patricia Bankes, Tricia Kline, 
Violet Mayoral, Jeannie Ries (location unknown), and a son Duane Eugene 
Ries. He is survived by his loving wife of 59 years, Linda D. Ries, Sons Bill 
(William Ross) Ries, Bob (Robert Eugene) and Chastity (Hovenga) Ries, 
and his grandchildren MadisynAnn Ries and Fiancé Tanner Sibert, 
Samantha Marvel Ries, Carson Ross Ries, Thomas Adrian Ries, Skilerand 
Katie, brother-in-law and sister-in-law Victor and Mary (Hagarty) Palmer 
and brother and sister-in-law Bruce and Jerrianne Ries and a lot of nieces 
and nephews in both Iowa and Arizona.
Steve worked as a Lead Man then Foreman in manufacturing of cylinders 
the later 40 years of his life and was a bright man that could always 
communicate with the Engineers on a level they appreciated as well. He 
was a very dedicated employee. During his youth he helped his brother 
Bruce tile and painted for a living as well and would frequently step from 
one ladder to another 30 feet in the air. His employees all had a great 
amount of respect for him as he was a good boss who never asked anyone 
to work harder than he did or had done in the past. He would always say 
thank you when handing out a paycheck on Friday in appreciation for they 
efforts. He was also a very fair man, once writing up his wife for scrapping 
out some parts when she worked in his department. Lol.
However, his love for his wife was undeniable. He loved friends and family 
unconditionally, but frequently was not demonstrative in showing it. Steve 
and Linda enjoyed riding horses early in life and raised them for a 
significant portion of their lives together. He could not pass a load of hay 
or a field that was cut without saying, "there is a good stand of hay" or 
"that is a nice load of hay". And frequently, his sons would get volunteered 
to help bale hay. One of his first and favorite vacations was to Canada to a 
working cattle and horse ranch, despite calling the first day and saying he 
was going to hate it as he had virtually no communication with work. But 
that was his last phone call and enjoyed the trip immensely. He also just 
really enjoyed watching new life happen. Colts were always a joy and even
his stallion Chip, was treated as a very large dog in his love of the animal.
Choey, Sissy, Sarah, and Rocky, were some of his favorite dogs that 
frequently he adopted from someone else who did not want them. 
As a young man he enjoyed riding motorcycles and hunting. He was a 
fantastic marksman shooting animals running in excess of 900 yards, but as 
he started to age; he did not enjoy killing anything, just watching life in the 
family, personal animals, and wild animals such as deer, turkey, fox and 
pheasants. Steve enjoyed a hot rod tractor when he was younger and 
enjoyed attending the tractor pulls with his son Bob and daughter-in-law 
Chastity. He had a love for fishing his entire life. He would visit with Bob 
and Vic about what they had caught or similar when he was to the point he 
could no longer go. He enjoyed gardening and always planted more than 
was needed to share with family or neighbors. He was a very giving man 
always trying to stock the grandkids up on candy. Steven and Linda also 
enjoyed playing cards, with parents, neighbors, children depending on the 
time of life, with 500 being a favorite, and was always known for bidding 
crazy bids, and then making them.
Steve was married at 19 to his bride Linda at 16 years old and always hung 
together through thick and thin and whatever life threw at them. He spent 
a great many nights in the hospital when his wife nearly lost her life in her 
mid-20's and early 30's. But he was always there, no matter what, and loved 
her deeply without being able to even visualize life without her. As Linda 
once said, they just grew up together sharing nearly all of their lives
He was very happy when his son Bob and Chastity had the opportunity to 
move down close to their acreage where he could see them daily. Steve 
would help teach his sons how to do about anything such as wiring, 
plumbing, welding, operating a torch, or mechanic work, as he had a mind 
that he could do about anything he applied himself to. He and Bob spent 
many days laying on the ground in front of his shop fixing anything 
mechanical that would break down, and he enjoyed that greatly. His 
neighbors would frequently stop at 10:30 at night or later during harvest, 
when he had to work the next morning, to help weld or fix their 
equipment. He was very talented mechanically. He was also always 
collecting Menard's tools when they were on sale, frequently buying 3 sets, 
one for him, one for his kids. His grandkids all enjoyed seeing Grandpa as 
did he enjoy them, and he always ask how they were doing. And would 
usually part with "Tell them I love them."
He always wore a cross around his neck and would comment about "The 
good Lord willing". His faith was very strong, but personal. He had a 
definite belief in God and he was a man that if there is a Heaven, he most 
assuredly qualifies by nearly anyone's standards. He was honest and 
someone who you truly could shake hands with and have no stronger 
contract. Heaven is a better place with him. He is loved and will be missed 
by all.
Category:
Mid-America Publishing
This newspaper is part of the Mid-America Publishing Family. Please visit www.midampublishing.com for more information.