Rodney Eugene Muller, 67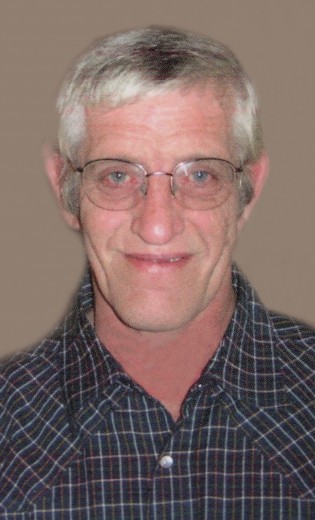 Rodney Eugene Muller, 67, of Hampton, passed away Friday, September 9, 2022, in rural Hampton.  He was born on October 14, 1954, in Hampton, to Johnny and Viola (Rewerts) Muller.
Rodney graduated from Dumont High School.  He was united in marriage to Gerda Ann Wanner on August 2, 1974, at the Dumont Reformed Church. 
Rodney had many talents and used them for various jobs throughout his life.  He was a dairy farmer, drove semi coast to coast, was a flooring mechanic, and even reupholstered furniture.  Rodney never really retired, he was looking forward to helping again on the farm this fall.
When Rodney wasn't working, he enjoyed hunting, fishing, and spending time with his family.  He also enjoyed playing cribbage with the Franke Cribbage Club.
Rodney is survived by his children, Sonia Muller, Sandy Muller (Stephen Rodriguez), Shane Muller and Sarah Muller; grandchildren, Alexander, Arron, Blake, Adele, Jorge, and Josiah; great-grandchildren, Giovanni and Jesse; siblings Sheryle (Lee) Hutchinson, Meryle (Mary) Muller, Wendell (Susie) Muller, and Marci (Larry) Fuller; sisters-in-law, Gay Palmer, Gwen (Mike) Thornburgh, and Glenda (Steve) Hatfield; brother-in-law Gary (Lori) Wanner; along with numerous nieces and nephews and their families.
Rodney was preceded in death by his parents Johnny and Viola; wife, Gerda in March of 2020; brother, Wayne Muller; along with many other relatives.
A memorial visitation for Rodney and his wife Gerda was held from 3:00 p.m. to 5:00 p.m., Wednesday, September 14, 2022, at Counsell Woodley Funeral Home in Dumont, followed by burial in the Dumont Cemetery.  
Counsell Woodley Funeral Home and Cremation Services of Dumont cared for Rodney and his family. 
Category:
Mid-America Publishing
This newspaper is part of the Mid-America Publishing Family. Please visit www.midampublishing.com for more information.