Paulette L. Foss, 74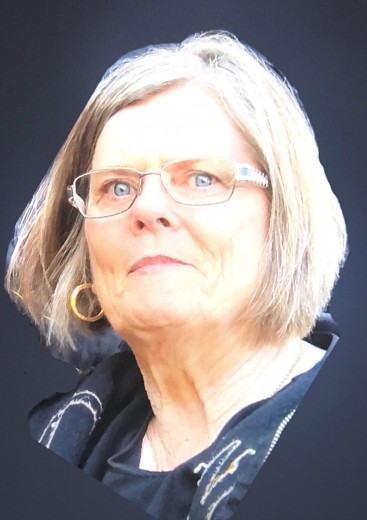 Paulette L. Foss, 74, of Sheffield, Iowa, passed away Tuesday, June 28, 2022, at the Sheffield Care Center.

Visitation will begin at 9:30 a.m. Saturday, July 2, 2022, at First United Methodist Church, 510 Thompson Street, Sheffield. Memorial services will begin at 10:30 a.m., at the same location, following the visitation. Burial will take place at Hillside Cemetery, Sheffield. Counsell Woodley Funeral Home of Sheffield is caring for Paulette and her family.

Paulette L. Markwardt was born on July 27, 1947, in Mason City, to Leonard C. Markwardt and Irene M. Emhoff Markwardt. Paulette attended Sheffield-Chapin High School. She was united in marriage to Dennis Foss on June 11, 1964, at Little Brown Church in Nashua.

Paulette worked as the office manager for Star Gas in Sheffield for many years. She also worked for Sukup Manufacturing and retired from Principal Financial after 13 years and many promotions. In her younger years, Paulette enjoyed being a Cub Scout and Girl scout leader, playing bridge, baking, cooking, and tending to her plants and flowers. She also enjoyed bowling and Saturday night dancing with Dennis.

Paulette was an avid reader and always had a book in hand and seemingly two or three "on deck". She was extremely intelligent, but very humble about it. During holidays and family gatherings, when Trivial Pursuit would break out, it never failed that a family battle would ensue to win the privilege to be on her team… you knew if Paulette was on your team, it was a guaranteed win. She was an excellent conversationalist and always left people she spoke with feeling loved and heard.

Family was very important to Paulette. She and Dennis enjoyed summers with their children at Clear Lake vacationing, boating, and water skiing. Always active with her children, she did whatever necessary to ensure their success, providing speech therapy, teaching sign language, pitching batting practice, playing catch, or teaching math problems while bowling. They loved to travel and attended countless school activities and sporting events for their children and grandchildren, no matter the distance.

Paulette will forever be missed by her husband Dennis of Sheffield, son Troy of Sheffield, son Stephen (Kelly) Foss of Des Moines, daughter Denise (Kyle) Winter of Mason City, son David (Jaime) Foss of Elburn, Illinois, grandchildren Gabriel Foss, Grace Maznio, Nile Foss, Jack Maznio, Stella Winter, Mason Foss and Hayden Foss, sister Patricia Smit, sister Cathy (Kenneth) Stevens, along with many nieces, nephews, cousins and friends.

Paulette was preceded in death by her parents Leonard and Irene, brothers William Nicholson, Ronald Nicholson and Carl Markwardt, and son-in-law Kevin Maznio.

Paulette had a love for flowers, birds and nature. Her front patio was filled with a variety of beautiful plants and flowers exhibiting her passion. Friends and family who would like to consider a contribution to Prairie Rivers of Iowa, an organization focused on pollinators, in Paulette's name, are welcome to visit www.prrcd.org.
641-892-4241
Category:
Mid-America Publishing
This newspaper is part of the Mid-America Publishing Family. Please visit www.midampublishing.com for more information.