Paul Yerkes, 64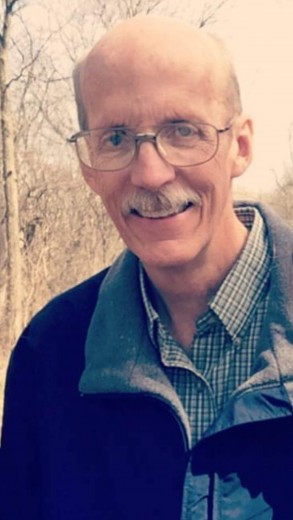 Paul Yerkes, 64, of Greene, died Friday, June 23, 2023, in a motor vehicle accident near Allison, Iowa. Memorial services will be 11:00 a.m., Saturday, July 1, 2023, at St. Peter Lutheran Church, Greene. Interment will be at a later date at Rose Hill Cemetery, Greene, Iowa.
Visitation will be 4:00 – 7:00 p.m., Friday at St. Peter Lutheran Church.  Memorials may be directed to the Greene Volunteer Ambulance, the Greene Fire Department or his family.
Paul William Yerkes was born October 21, 1958 in Charles City, a son of Melvin and Dorothy Yerkes. He grew up in Greene and graduated from Hawkeye Tech in 1978 with a focus on Electronic Service Technology. At the age of 14 he began working with his dad at Mel's TV and Appliance in Greene, purchasing the family business in 1992. He has had a 50 - year career in sales and service of televisions and appliances.
On March 17, 1984, Paul was united in marriage with Connie Jean Wilkins at the Methodist Church in Nora Springs. This union was blessed with 4 children. Over the years this family hosted 10 foreign exchange students and have kept in contact with them since, including traveling to Europe last year for the wedding of one of their exchange students.
Paul was active in his support for the community, serving on the Greene Fire Department for 41 years and the Greene Ambulance for 38 years. He was also past president of the local Jaycee's, the Round Grove Golf Club and helped with the Boy Scouts and Luther League. In his free time Paul liked to spend time at the pond or at the store fixing things. He also would go to the cabin in the Boundary Waters every summer. He loved being a grandpa and would take time between service calls to visit his grandchildren whenever possible.
Family includes his wife of 39 years, Connie; children: Samantha Yerkes, Charles City; Rachel (Will) Symonds, Mason City and their children Aurora & Sebastian; Casey Yerkes, Greene, Carter Yerkes, Des Moines; siblings: June Yerkes; Bruce (Tanya) Yerkes; Mark (Melodie) Yerkes all of Greene, and their children: Bennett Yerkes; Tiana Schlosser Putnam; Mike Foy; Matt (Bobbie) Foy; many aunts, uncles, cousins, nieces, nephews and friends.
Paul is preceded in death by his parents Melvin and Dorothy Yerkes and sister Kay in infancy.
Counsell Funeral Home and Cremations
Greene, Iowa
Category:
Mid-America Publishing
This newspaper is part of the Mid-America Publishing Family. Please visit www.midampublishing.com for more information.