Michael D. Anderson, 75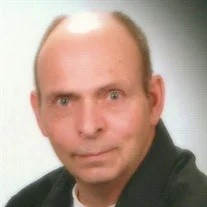 Michael Duane Ander-sen, 75, of Hampton, passed away at his home May 23, 2023. Graveside services will be held 2:00 p.m., Friday May 26, at the Hampton Place photo Cemetery.
Mike was born February 10, 1948, in Hampton to Duane and Leela Andersen. He graduated from Hamp-ton High School and served in the US Navy during the Vietnam War.
On May 5, 1972, Mike was united in marriage with Kathryn Jacobson in Iowa Falls. They made their home in Hampton and raised one son, Corey. Mike was a private man but a loving husband, father and grandfather. He enjoyed fishing, hunting, cruising in his car, and later playing cards at the senior center. Mike is survived by his son: Corey Andersen of Urbandale; grandchildren: Calvin and Kayden Andersen; brother: Richard (Martha) Andersen, Albert Lea, MN; sisters-in-law: Janet (Don) Wall, Des Moines; Sharon Smith, Marion; and friends.
He is preceded in death by his wife Kathryn and his parents.
Category:
Mid-America Publishing
This newspaper is part of the Mid-America Publishing Family. Please visit www.midampublishing.com for more information.