Mary Ann Parrott, 85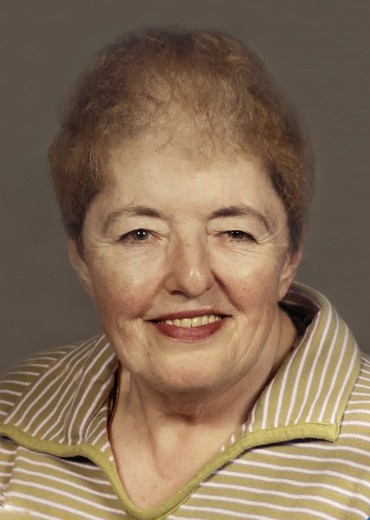 Mary Ann Parrott, 85, of Hampton, Iowa, passed away Monday, November 7, 2022, at IOOF Home in Mason City.

Funeral services were held at 10:30 a.m., Friday, November 11, 2022, at Counsell Woodley Funeral Home in Hampton. Visitation was held from 5:00 p.m. to 7:00 p.m., Thursday, November 10, 2022, at Counsell Woodley Funeral Home in Hampton. Burial will take place in the Hampton Cemetery at a later date.

Mary was born on April 2, 1937, in Hampton, to William Henry and Genevieve Leon (Bayless) Meyer. She graduated from Hampton High School and attended Ellsworth Community College.

Throughout her life, Mary worked at United Hydraulics in Hampton, Eaton Corporation in Belmond, the Rehabilitation Center of Hampton and at the Hampton Hardware Store. She also owned two bars: The Tap and Mary's Place.

Mary enjoyed bowling, traveling, helping others, and being with family and friends. She was able to go on a cruise, visit Europe, and take numerous trips to Branson taking family and friends along. Family was important to Mary and she especially enjoyed time with her grandchildren and great-grandchildren.

Mary is survived by her daughter, Ann (Bill) Nalan of Hampton; granddaughter, Sigourney (Jacob) Gosen of Stacyville; granddaughter, Sapphire Bird (Carl Zuehl) of Osage; granddaughter, Amy (Rob) Dosh of Glenrock, Wyoming; grandson, Adam (Brooke) Nalan of Mason City; great-grandchildren, Zander, Logan, Destiny, Odin, Charlotte, Axel, Penelope, Amaya, Amara, and Colt.

She was preceded in death by her parents.

Counsell Woodley Funeral Home of Hampton cared for Mary and her family.
Category:
Mid-America Publishing
This newspaper is part of the Mid-America Publishing Family. Please visit www.midampublishing.com for more information.