Kenneth Anderson, 83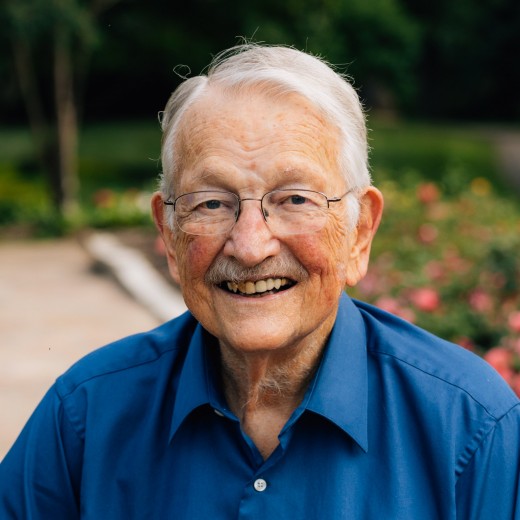 Kenneth Monroe Anderson, age 83, passed away on Wednesday, November 2 at Taylor House Hospice in Des Moines, Iowa, after suffering a heart attack on October 15.
He was born on March 9, 1939 to Milton and Bernice Anderson on a farm outside of Pocahontas, Iowa.  After graduating from Pocahontas High School in 1957, he enlisted in the Iowa National Guard and Army Reserves and served for eight years.  He attended the University of Iowa and earned a Bachelor's Degree in Art Education, and furthered his education by earning a Master's Degree from the University of Northern Iowa.  He married Erma Halweg and taught art near Webster City and in Sioux Center before moving to Hampton, Iowa to teach middle school and high school art.  Erma passed away in 1969.  On June 10, 1972 he married Susan Wilson and daughters Amy and Sarah were born in 1976 and 1978.
Ken taught for 31 years in the Hampton-Dumont schools until his retirement in 2001, and also taught art classes at North Iowa Area Community College in Mason City until 2011.  He and Susan moved from Hampton to Altoona in 2019.
He was an active member of both the Hampton and Altoona Lions Clubs, a member of Saint Paul Lutheran Church in Hampton, and attended Altoona Christian Church in Altoona.
Ken enjoyed vacationing with Susan in Duluth, Minnesota and Sanibel Island, Florida.  He loved watching football and rooting for his beloved Iowa Hawkeyes, and forgave his daughters for graduating from Iowa State.  Sarah inherited his passion for football and Amy inherited his love of crossword puzzles.  He was a multi-talented artist and continued drawing and watercolor painting in his retirement, with landscapes and farm scenes as his favorite subjects.
He is survived by his wife Susan; daughters Amy Anderson (Mitch) Maifeld of Katy, Texas, and Sarah (Steve) Sopata of Ankeny, Iowa; grandchildren Wilson Maifeld, Elena Klemm, and Lyla Klemm; and sisters Janice Halweg, Elaine
Wichmann and Betty Fahr.  He is preceded in death by his first wife Erma and his parents.
A memorial service for Ken will be held at a later date.  In lieu of flowers, memorials can be directed to Taylor House Hospice.
Category:
Mid-America Publishing
This newspaper is part of the Mid-America Publishing Family. Please visit www.midampublishing.com for more information.