Karen Kay Dyer, 83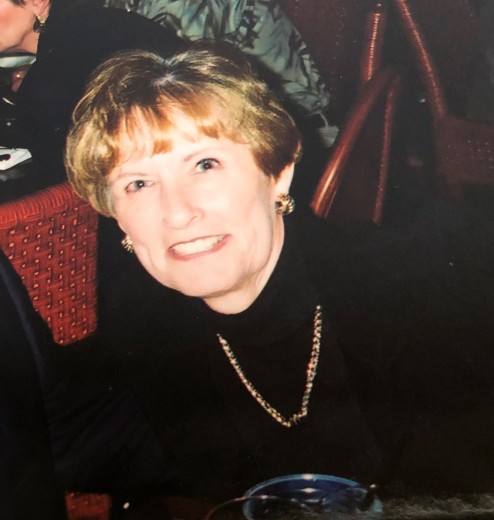 Karen Kay Dyer, 83, of Naples, Florida passed away on July 7, 2022.  Karen was born on May 25, 1939 in Hampton, Iowa.  After graduating from Dumont High School in 1956, she went to work at Dyer Pontiac in Hampton, Iowa where she met and married the love of her life, Donald Dyer. Being an only child, she always wished for a large family of her own.  Her dreams came true as the mother of four, and was the mom everyone wished for. 
The family moved to Naples, Florida in 1974 where Karen continued to focus on raising her children by volunteering at their schools, attending extra-curricular activities and supporting them in every way.  She also loved playing bridge, tennis and racquetball, boating with family each Sunday and the company of great friends. Her friendships meant so much, with several spanning multiple decades.  Beyond this, she also became a vital part of the family business, as office administrator at Rod and Rudder Boat Sales.  Once her children were grown, she continued to find fulfillment working in the physicians' and home health care offices at Moorings Park Retirement Community for more than 20 years. Above all, Karen loved her family and friends; each of them would describe her as one of the most caring, kind and thoughtful people they knew. 
Karen was preceded in death by her parents, William and Wanda Hawe, her beloved husband of 62 years, Donald Dyer and daughter-in-law Lori Dyer. 
She is survived by her four children, Clark Dyer of Naples, Florida, Kori Freeman (David) of Tampa, Florida, Kelly Knapke of Naples, Florida and Kristin Jarabek (Chris) of West Des Moines, Iowa, ten grandchildren, Alison Freeman, Nicole Pridgeon (Ben), Jarrod Freeman, Chelsea Dyer, Zoe, Adrienne and Tate Knapke, Juliette, Dyer and Fabian Jarabek.
A visitation will take place on Wednesday, July 13, 2022 from 5-7 p.m. at Hodges Funeral Home at Naples Memorial Gardens (525 111th Ave. N., Naples, FL 34108), with a Funeral Mass on Thursday, July 14, 2022 at 10 a.m. at St. William Catholic Church (601 Seagate Dr., Naples, FL 34108).
Our Mom will live on in the hearts and memories of each of us. We find comfort in knowing that our loving parents are now together forever.
Category:
Mid-America Publishing
This newspaper is part of the Mid-America Publishing Family. Please visit www.midampublishing.com for more information.