Gerald Nuering, 78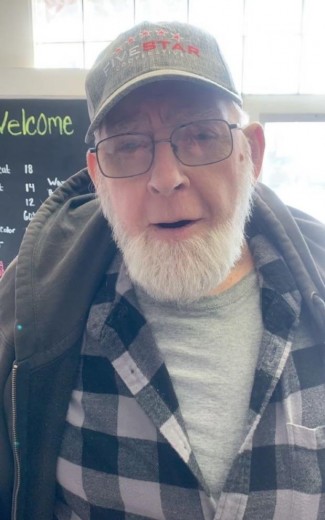 Gerald Nuehring (Mumbles),78, of Sheffield passed away July 17, 2022, at Mercy Medical Center in Mason City. Funeral arrangements are pending with the Sietsema-Atkinson Funeral Home in Hampton.
Gerald William Nuehring (Mumbles) born in the Rockwell Hospital February 21, 1944, to Alvin and Estella Nuerhing. Gerald graduated from Rockwell-Swaledale high school in 1962. He helped farmers and worked for Walt Moehle and then moved on to Sheffield Brickyard. Gerald then went on to work maintenance for Land O lakes for 37 ½ years, after retiring he helped at Nuehring's Tree Service.
He loved to fix John Deere mowers and tinker on other stuff. He enjoyed spending time with his pets Boomer, Sam, and Georgia.
Gerald was married to Diane for 56 years. They lived by Sheffield and in Sheffield their entire married life. They have two sons Patrick (Jill) Nuehring; their sons; Carter Nuehring (Fiancé Madison Steenhard); Grant Nuehring; son Michael (Trish) Nuehring; children Josh Hagin and Jessica (Breyer) Teaney. brothers Richard and Roger Nuehring; sisters-in-law Vickie (Jim) Rooney; Cindy Rolling (Keith Koenen) and brother-in-law Jim Buss.
He was preceded in death by his parents.
Category:
Mid-America Publishing
This newspaper is part of the Mid-America Publishing Family. Please visit www.midampublishing.com for more information.