Eleanor Mae Freese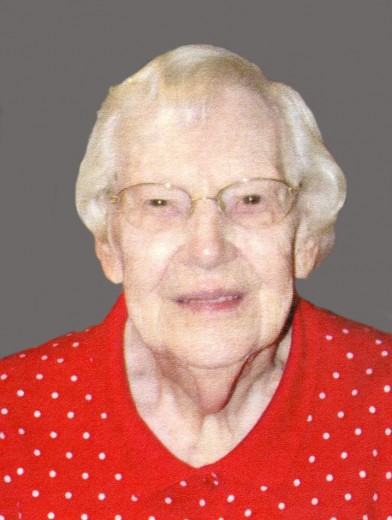 Eleanor Mae Freese, formerly of Dumont, passed away at the Franklin Country View nursing facility in Hampton on Wednesday, August 30, 2023. Visitation was held on Tuesday, September 5, 2023, at Woodley Funeral Home in Dumont from 9:30 a.m. to 11:00 a.m. Services were held following the visitation at 11:00 a.m., with the Reverend Elton LaBree officiating. Burial took place in the Dumont Cemetery. Woodley Funeral Home is caring for Eleanor and her family.



Eleanor Mae Raber was born on August 2nd, 1925, to Ralph and Grace (Galloway) Raber at Newton, Iowa. Her family lived in Newton, IA, Upland, NE, Stuart, IA, and Dumont, IA. Eleanor graduated from the Dumont Community School district. Eleanor married Reuben Freese on July 23, 1942, in Des Moines. They began their lifelong passion and career in farming until 1979 when they retired from farming. Following retirement, Eleanor and Reuben traveled throughout the United States and Canada in their motor-home, as they camped in nearly every state. Eleanor was a member of the Butler County Farm Bureau, was active on the Women's committee, was a 4-H leader, was a member of the United Methodist Church of Dumont, was a leader in the Pathfinder's Class, was a member and leader of the women's A & K Club of Dumont; and always made herself available to volunteer to help those in need. Eleanor was a lifelong supporter of the Heifer Project and Red Bird Mission in Kentucky, among numerous other charities. Eleanor enjoyed gardening, as well as utilizing her skills in sewing, crocheting, cross stitch, and other forms of hand work that she made for their home, and that she gave away as gifts. Eleanor was an excellent cook, and baked many batches of cookies that she shared and sent to her grandchildren. Eleanor was known for her positive attitude, her patience, her gentle understanding and concern for others; and for her love of her children, grand-children, and great grand-children; as well as her faith and belief in Christ Jesus as her lord and savior.



Eleanor and Reuben celebrated over 65 years of marriage, and born to this union were children Darwin (Marge) Freese of Allison Iowa; Bernard (Karen) Freese (deceased); Ardith (James) Davidson of Williamsburg Virginia; and Alaine (Kendall) Miller of Polk City, Iowa. Eleanor is survived by Sister Lois Onthank, and Brother Doyle Raber. Eleanor was blessed with 10 grandchildren, and 21 great-grand-children, all of whom survive. Eleanor was preceded in death by her parents, husband Reuben, son Bernard and Daughter-in-law Karen, and sisters Carolyn, Marjorie, and Ruth.



Eleanor's long life is one to be celebrated; and she will be greatly missed by all the lives she touched, and those who knew and loved her.
Category:
Mid-America Publishing
This newspaper is part of the Mid-America Publishing Family. Please visit www.midampublishing.com for more information.