Duane Weston Foss, 92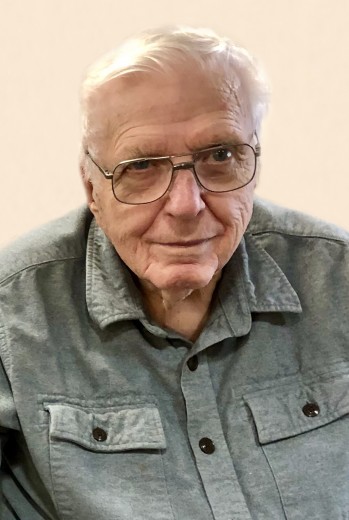 Duane Weston Foss, 92, of Hampton, Iowa, passed away on Saturday, June 24, with his family at his side at the Franklin Country View nursing facility in Hampton.
A private memorial service will be held at a later date. Burial is planned in the Hampton Cemetery alongside his parents and wife, Marge. Counsell Woodley Funeral Home and Cremation Services of Hampton is caring for Duane and his family.
Duane was born in Mason City, Iowa on March 11, 1931, to Louis and Emma (Guth) Foss. Duane graduated from Hampton High School in 1949, and attended Drake University and the University of Iowa as a business major. Duane married Marjorie Doyscher of Coulter, in October of 1952. Duane entered the army to serve during the Korean War, and was stationed at White Sands Guided Missile Range near Las Cruces, New Mexico.
After serving in the military, Duane followed in the footsteps of his father and joined Standard Oil, in Des Moines. Duane returned to Hampton where he bought his family farm and later started Foss Oil Company. Duane and Marge owned and operated a number of gas stations, including The Pumper in Hampton, and a bulk fuel delivery service for over 30 years. Duane would be the first to admit he was not the world's best farmer, but he passed the love of the farm and the responsibility for its stewardship onto his children and grandchildren. After retiring from farming and the oil business, Duane spent time working for BSA Auto delivering cars with his good friend Norm Holm.
Duane was proud of growing up and living throughout most of his life in Hampton. He had an encyclopedic knowledge of Hampton history, especially its sports teams. Duane also had a love for American cars of which he owned a great number over the years. He especially loved the annual new Pontiac Grand Prix or Bonneville he would purchase from Dyer Pontiac. His favorite driving speed as a youth was "reasonable and proper." Duane also was a great supporter of Hampton athletics and Iowa, Iowa State and Drake basketball and football teams. Duane and Marge attended many of their granddaughters' high school and college soccer games in Madison, Decorah and St. Paul.
One of his favorite stories of growing up in Hampton was living behind the Windsor Theater, and near the childhood home of Jack Bailey. Mr. Bailey was famous in Hampton for his decades-long, nationally televised radio and TV game show "Queen for a Day." Duane was told by his mom never to venture into the Bailey's barn, but alas his cat got out (his story) and he chased it into the barn. Upstairs in the barn was an elaborate stage where Jack Bailey in his youth practiced his "on stage" announcing skills that would make him a nationally famous radio and TV personality. And you may notice in this story, there is never any mention of whether he found his cat or not.
Duane is preceded in death by his infant brother, Donavon, his parents Louis and Emma and his wife of 65 years, Marge, and his friend and farm manager, Norm Holm.
Duane is survived by his daughters Diane Foss and her husband, Mike Miller (Des Moines, IA); Darsi Foss and her husband, Matt Speer (Madison, WI); and grandchildren: Tim Miller and his partner, Ben Evert (Madison, WI), Kelsey Foss Speer and husband, Scott Petesch (Portland, ME), MacKenzie Foss Speer and her partner, Nathaniel Schwartz (Chicago, IL), and Madison Foss Speer (Minneapolis, MN); two great granddaughters, Delphi and Sage of Portland, ME; and the son he never had, his favorite farmer for over 30 years, Bruce Behn.
The family would like to express their deepest appreciation to the outstanding staff at the Franklin Country View nursing home, Care Initiatives hospice and Sheffield care center for their compassionate care of and friendship to Duane these last 5 years. And to Pastor Dennis at the United Methodist Church in Hampton for his visits and prayers.
Remembrances of Duane may be made to the Harriman Nielsen Historic Farm in honor of his and Marge's Danish heritage. As always desired by Duane and Marge, the family plans to continue on with the stewardship responsibilities of the family farm.
Category:
Mid-America Publishing
This newspaper is part of the Mid-America Publishing Family. Please visit www.midampublishing.com for more information.