David Amiel Koenen, 90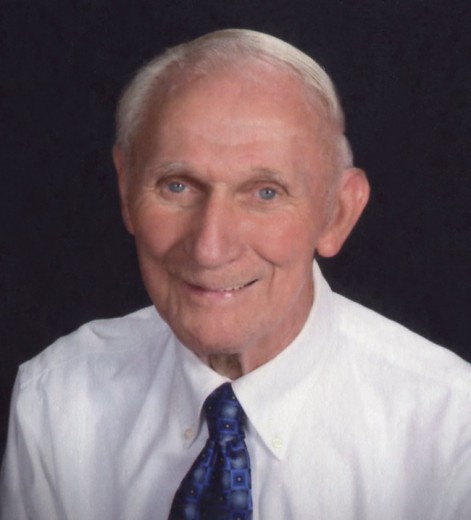 David Amiel Koenen, 90, of Latimer, Iowa, went to be with his Lord and Savior on May 28, 2023, at Franklin General Hospital in Hampton, under the care of MercyOne North Iowa Hospice. Visitation will be held from 5:00 p.m. to 7:00 p.m., Thursday, June 1, 2023, at St. Paul's Lutheran Church in Latimer. Funeral services will be held at 10:30 a.m., Friday, June 2, 2023, at St. Paul's Lutheran Church in Latimer. Burial will take place in the St. Paul's Lutheran Cemetery. Counsell Woodley Funeral Home of Hampton is caring for David and his family.
David was born on January 25, 1933, to David H. and Amelia G. (Janssen) Koenen. After his parents' death, David was raised by Rinder and Lena Dirksen, his aunt and uncle. He was baptized at Zion Reformed Church and later joined St. Paul's Lutheran Church, Latimer, Iowa.
David attended Franklin Consolidated School in Latimer, graduating in 1951. Right after graduation, he joined the United States Navy and was trained as a hospital corpsman. On August 11, 1952, he married Marjory Pralle. Through this union, David and Marjory were blessed with four daughters.
After his discharge from the Navy, David and Marjory lived in Latimer. He worked at the Latimer Grocery Store, Latimer Produce, the Muhlenbruck Oil Co. and kept books for local businesses. David was blessed with the opportunity to serve others when he entered the insurance business with Aid Association for Lutherans.
David was an active member of St. Paul's Lutheran Church in Latimer, where he served as a Sunday School teacher, elder, school board member and church treasurer.
Throughout David's journey on earth, he experienced many trials. One of these being a caregiver for his daughter, Shari, and his wife. But through these difficult times, David remained faithful and leaned on the promises of his Heavenly Father.
David is survived by his daughter Pam (Tom) Tyrrell of Clarion, and their children Kristen (Matt), Joe (Karla) and Daniel (Liana); daughter Julie (Brad) Homan of Cottage Grove, Wisconsin, and their children Jon (Tanya), David (Trisha), and Allison (Ben); daughter Susan (Scott) Wilcox of Seward, Nebraska, and their children, Erin (Jason), Mark (fiance Lauren) and Lauren; 20 great grandchildren; sister-in-law Carol Ann Koenen; along with many special nieces and nephews.
He was preceded in death by his wife Marjory, his parents and his guardians, daughter Shari Jean, and granddaughter Marin Lynn Wilcox; brothers Jerry (Carol) and Bill; sisters Louisa (Henry) Wiemann, Florence (Harvey) Koelder, Amelia (Dale) Langford, and niece Cherylene Stoltenberg.
Memorials may be directed to St. Paul's Lutheran Church, St. Paul's Lutheran School and Lutherans for Life.
Category:
Mid-America Publishing
This newspaper is part of the Mid-America Publishing Family. Please visit www.midampublishing.com for more information.