Amber Sue Bushbaum, 38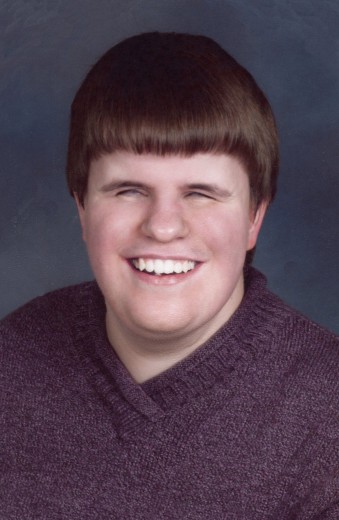 Amber Sue Bushbaum, 38, of Hampton, Iowa, passed away Saturday, July 16, 2022, at MercyOne North Iowa Medical Center in Mason City. 
A visitation will be held from 4:00 p.m. to 7:00 p.m., Wednesday, July 20, 2022, at Counsell Woodley Funeral Home in Hampton. Funeral services will be held at 10:30 a.m., Thursday, July 21, 2022 at Hampton United Methodist Church, with burial in the Hampton Cemetery. Family requests casual attire for those attending the visitation and funeral.
Amber was born on May 21, 1984, in Iowa City, daughter of Vernon "Jay" and Diane (Hinders) Bushbaum. She attended Iowa Braille and Sight Saving School in Vinton. Amber worked for Access in Hampton for many years.
Amber was a member of the Hampton United Methodist Church, being very active in the church choir. She loved music. Amber was a wonderful piano and keyboard player, and had a beautiful singing voice. She also loved her phone and enjoyed calling friends and family to visit with them. On many occasions, Amber would contact KLMJ radio to talk with them or to request a favorite song.
Amber will be missed by her father Jay Bushbaum, along with several aunts, uncles, cousins, and all of their families, as well as a host of friends.
She was preceded in death by her grandparents and her mother Diane in May of 2022.
Counsell Woodley Funeral Home of Hampton is caring for Amber and her family.
641-456-3232
Category:
Mid-America Publishing
This newspaper is part of the Mid-America Publishing Family. Please visit www.midampublishing.com for more information.